DEMONSTRATING NATIVE GRASSES BETWEEN ORCHARD ROWS
The Port Phillip & Westernport CMA's Regional Landcare Facilitator established a native grass seed trial site with Red Hill Cherry Farm and Native Seeds Pty Ltd in early December. The trial is using two native grasses (Wheat grass & Weeping grass) in combination to improve groundcover, especially in the winter months when tractor tyres can chew up the grasses causing pugging problems and exposed soil. Native grasses are clumping and will provide better soil stability once well established.
The added benefits of using native grasses is that, being drought tolerant, they can be grown right up to the trunks without competing for water. This lessens the need for under orchard herbicide use and also reduces maintenance costs associated with frequent mowing.
This first site will be planted with new trees in autumn.
A second site will be sown in autumn once cherry harvest has finished. This site will establish the grasses between existing orchard rows. Every second row will be sown with alternating rows maintaining the annual grasses for comparisons to be made.
A farm walk will be held in early spring 2016 to show the progress of these demonstration sites. This trial is supported through the Australian Government's National Landcare Programme.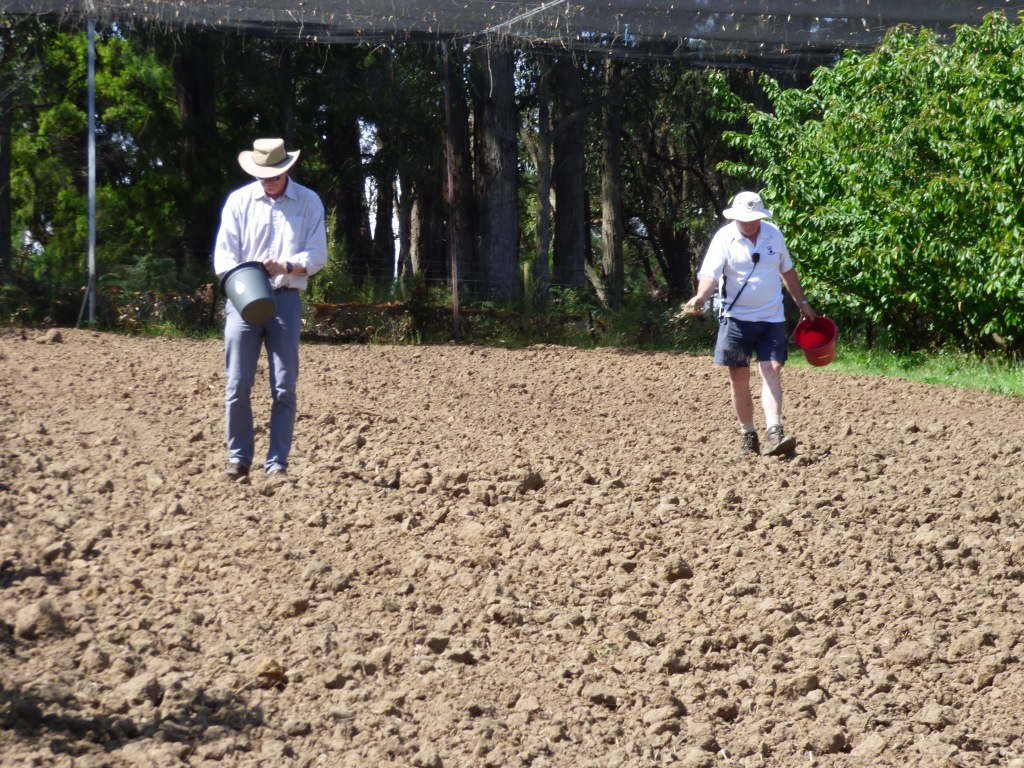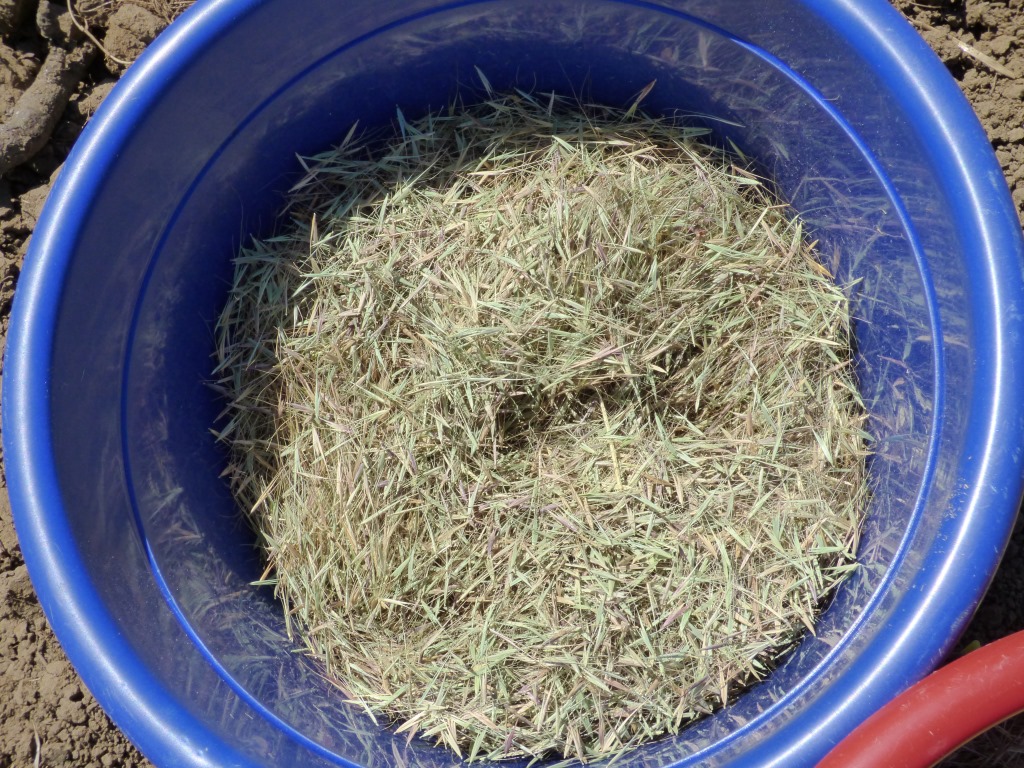 Broadcasting seed Bucket of Seed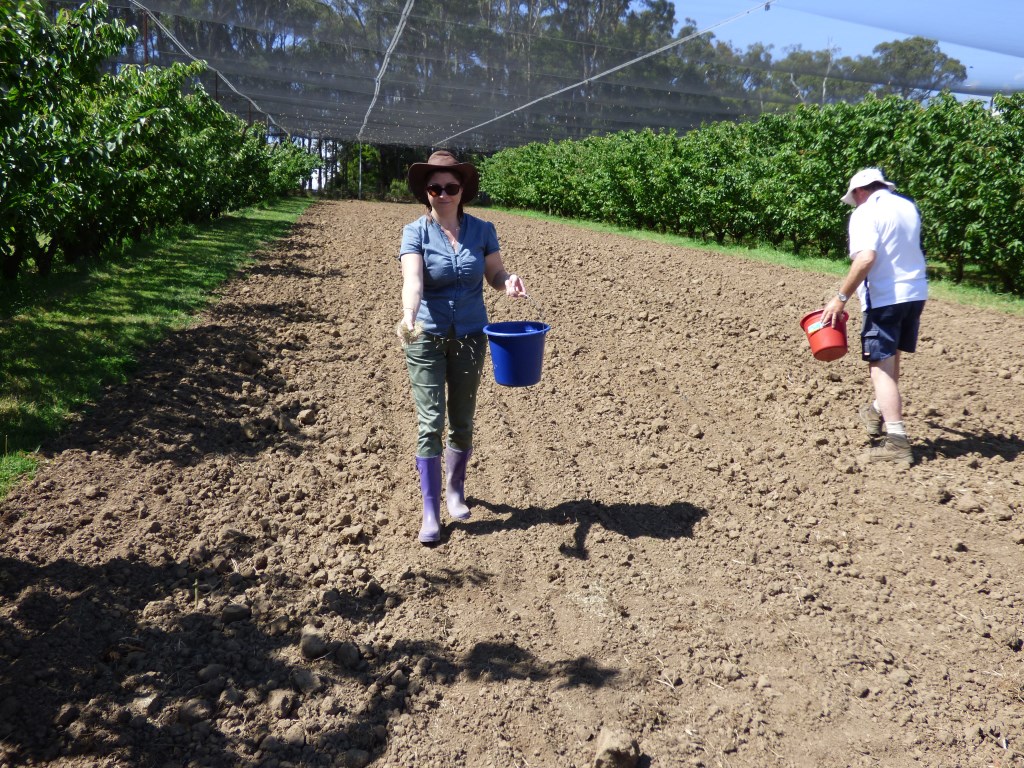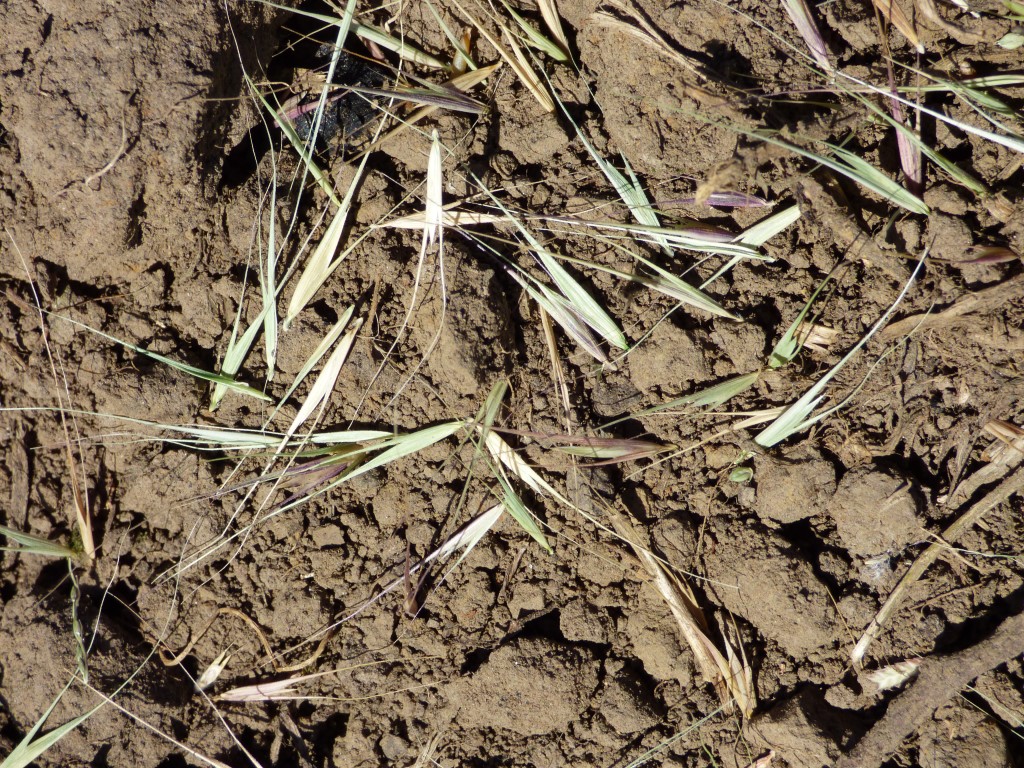 Sowing Seed Weeping Grass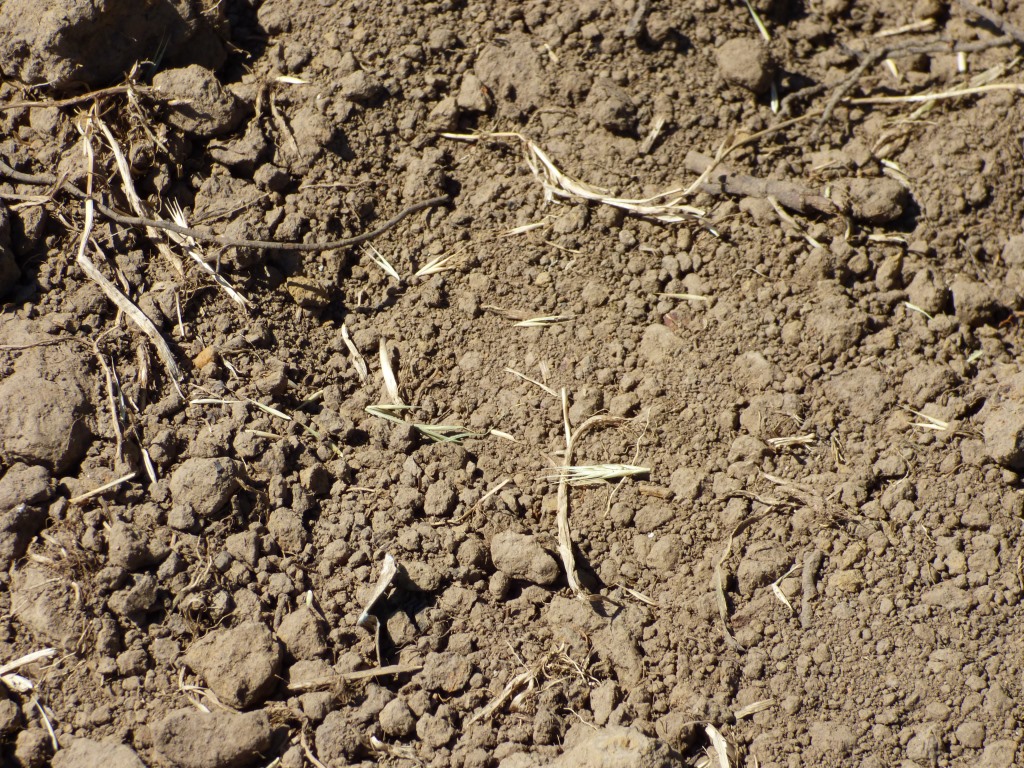 Wheat Grass
There will be a follow up article in the future regarding the outcomes of the trial. For further information please contact:
Karen Thomas | Regional Landcare Facilitator,
Port Phillip & Westernport Catchment Management Authority
Phone: 8781 7945 l Mobile: 0427 480 170 | Email: This email address is being protected from spambots. You need JavaScript enabled to view it.
Office: Level 1, 454-472 Nepean Hwy, Frankston, Vic. 3199.