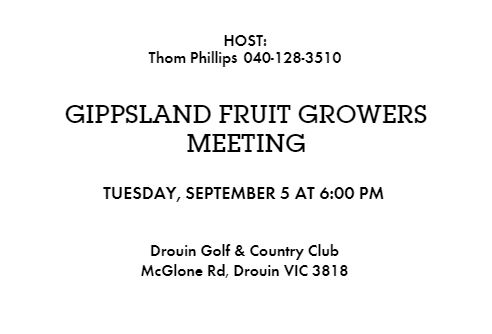 Venue requires RSVP by Thurs 31st Aug for dinner, as will be a two course set dinner with alternate dishes for mains. $42/head to pay on the night. Drinks at bar prices. Please advise any special dietary requirements.
Speakers
David Antrobus Solutions Development Lead for Syngenta on new fungicide Seguris Flexi to be released this season, insecticide/acaricide Voliam Targo and resistance management in Codling moth control.
Bayer Crop Science on new bacterial innoculant Serenade Prime for enhancing fine root health and improved calcium uptake.
RSVP: This email address is being protected from spambots. You need JavaScript enabled to view it.